Garden Product Reviews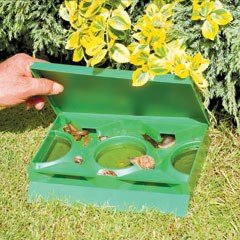 Our Price: £4.99
Fanastic
posted on 28/09/2016
Can't express enough how pleased I am with this product. We had a slug that decided to visit our lounge for the past we...
expected it to be a bit more
posted on 28/09/2016
top nice design grout missing between slates. appears top heavy, concerned table leg supports not as strong, pushing dow... £39.99
great value
posted on 28/09/2016
...
Easy to use and looks great
posted on 28/09/2016
Ordered 60 lengths of this product for a large project. It is so easy to use and does the job for which it is intended...